Aurora x Twister pups 2013
Auroras Litter in 2013
All of the 11 puppies from this litter are now spoken for and have gone far and wide with 3 flying overseas, 1 in the Czech Republic 1 in Germany & 1 in Denmark, where Aurora was bred. Plus as far south as Exmouth in England & Dunfermline in Scotland, plus some staying closer to home in Wales.

But we do plan to have another litter of Golden's in spring 2014.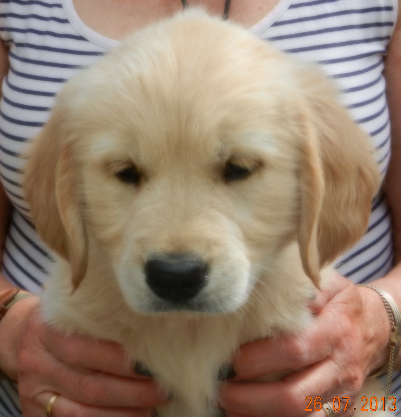 Aurora had 11 puppies 3 Bitches & 8 Dogs between 9:55am & 10:55am on 4th June 2013. C-sections don't take as long as natural births, but they are always a risky business & I would not have put her through it if it had not been necessary !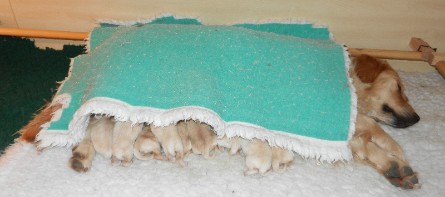 Poor Aurora and her brood keeping extra warm under a Vetbed after her c-section.
She was so full of big puppies she was unable to start contracting. So sadly she had to have it for both her sake & the puppies, this is always a worry for any breeder particularly with a Maiden Bitch, as they go under anesthetic with nothing and then wake up with a load of little screaming monsters all trying to get to the Milk-Bar & they have no idea where they came from, some have been known to reject their babies.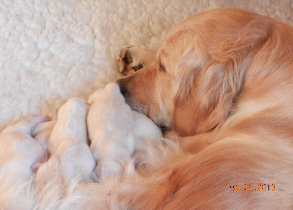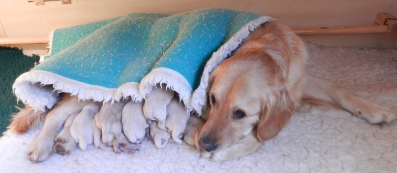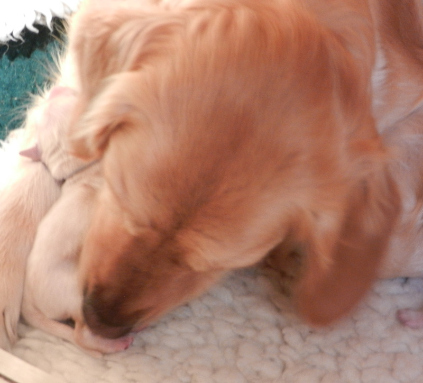 But thankfully she seems to have accepted them as being hers.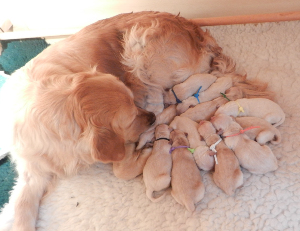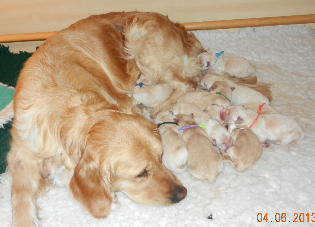 All are colour coded now & have been weighed with the biggest 2 being 16.1oz each & the smallest 2 being 11.8oz, so only point 6 of an oz bigger than the largest of Teal's pups !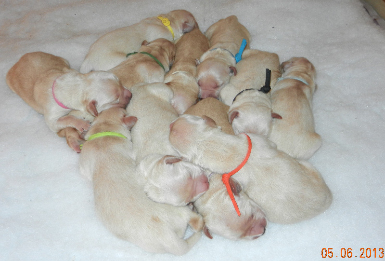 Just 1 day old & seem a very contented bunch.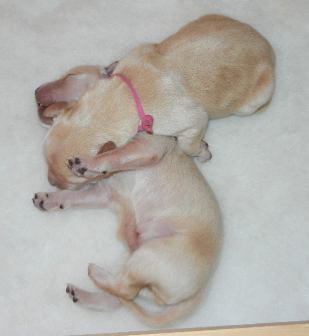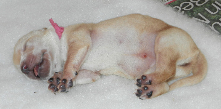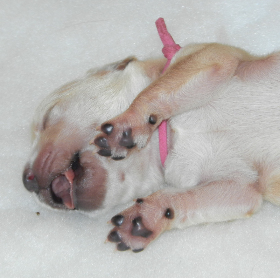 Get off me ! Full Tum Mum ! High 8 with both Paws up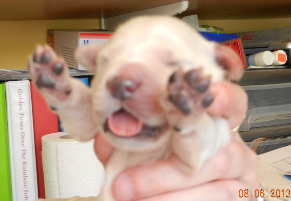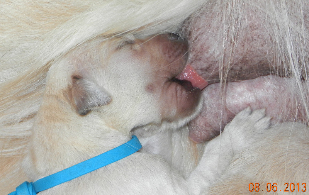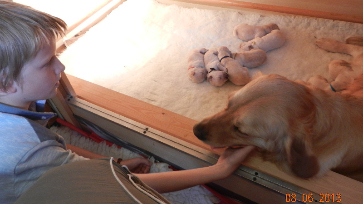 Hi There everyone. Titch feeding Jack schocalizing with Aurora.
Over the first week Aurora has had a pretty rough time what with one thing and another. First of all when weighing the pups I noted one of her puppies had still not come back to his birth weight, he had been one of the biggest born and now was fading away infornt of my eyes, I had no idea why & was not sure he would survive. At about the same time Aurora started going down with signs of Eclampsia, so off to the Vets with the little puppy & to pick up some calcium tablets and a Jab for Aurora. The puppy was also given an antibiotic and a Vitamin Jab, but I was not sure it would live and nor was the Vet. So now a week old we are very please that the little puppy is now gaining weight again & the suck reflex has returned, long may this continue & hopefully he will be back up to his birth weight soon! Then to cap it all Aurora developed mastitis & was very poorly with a high temperature and not wanting to go in with her puppies & people think having puppies is easy the Mother does it all. I Wish ! The lack of sleep and the stress is taking its toll!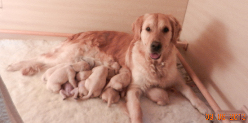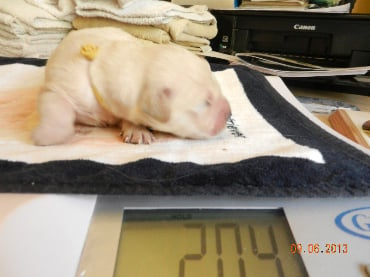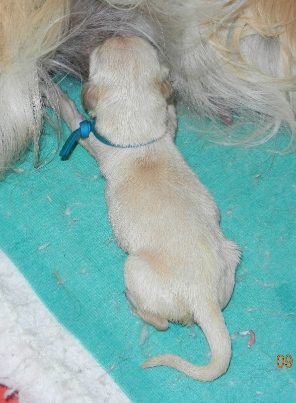 Aurora wondering where I am taking one of her babies . . . . . to be weighed . little one having some one to one with Mum.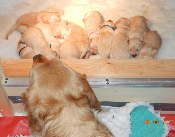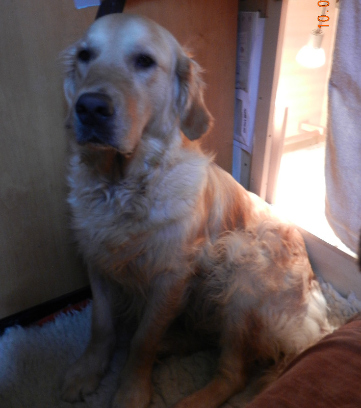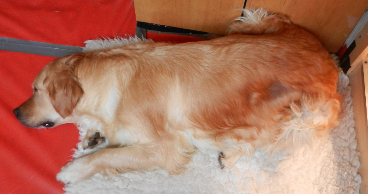 Aurora when feeling ill not even wanting to go in with her babies & feeling very sorry for herself.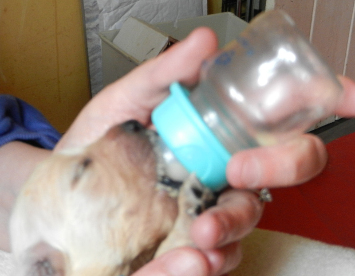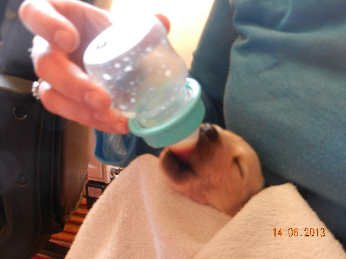 It became necessary to top-up the pups when Aurora was not feeling so good.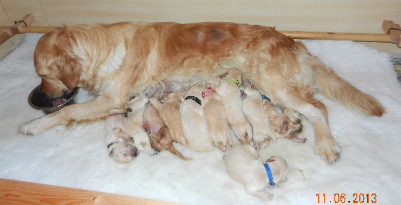 I am happy to report that Aurora is now happy to be back in the box with all her brood. Now 1 week old & now wearing the latest fashion accessory, their proper ID collars. Although Aurora is not 100% better yet she is, we hope well on the road to recovery.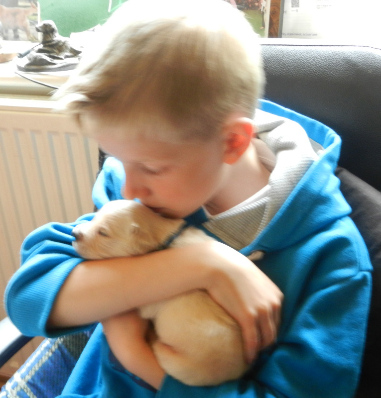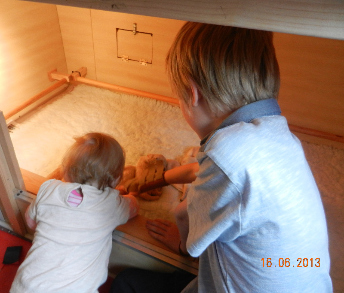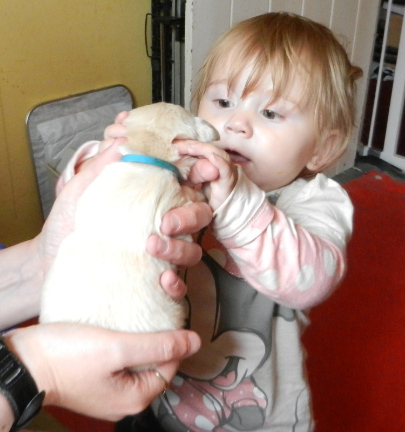 The Grandchildren have already started getting the puppies used to children. Jack is very used to helping with the puppies & introduces Jody, his little sister (aged 1 year) & now Jody wants to hold the puppy, but not yet me thinks !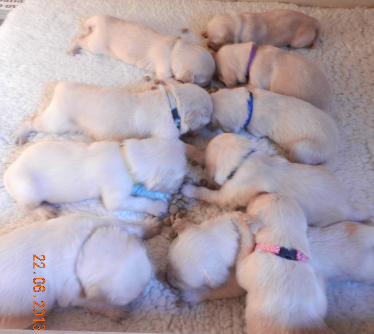 The pups are now into eating some solids, after having tried it out from my fingers first, now they have got the taste and will progress to a feeding dish soon.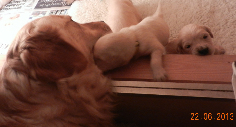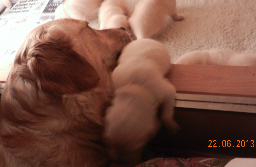 Learning how to become an escapologist.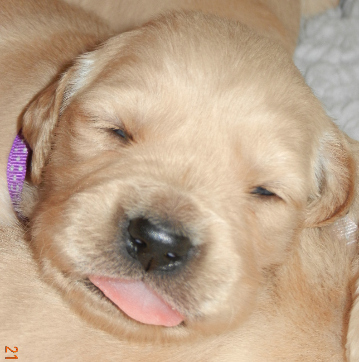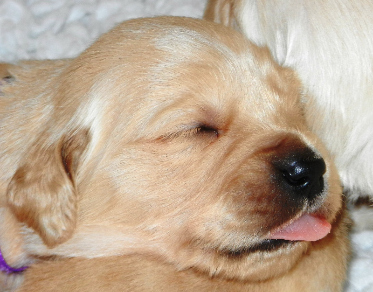 Who are you sticking your tong out at ?
Well time seems to be flying by with never enough hours in the day to do everything & as Pups & the rest of the livestock here come first the updating of the website has had to go on the back-burner.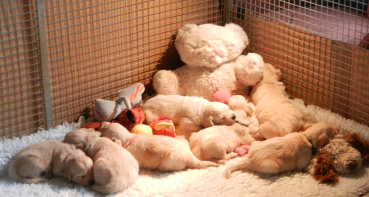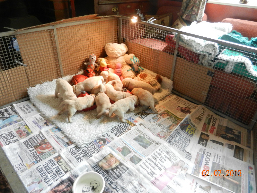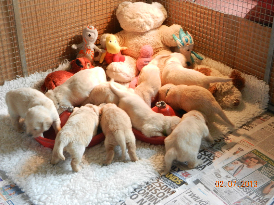 Now the Spaniel Pup's have now moved out into the kennel, the 3 photos above show the litter now in the much larger sitting room pen, well all bar the pup who got an infection from sucking on all the others private bits, he is segregated in my office unless someone is keeping a very careful eye on him, as we don't want him getting another infection and he still does not seem to have grown out of the bad habit.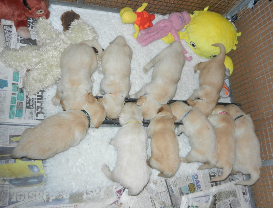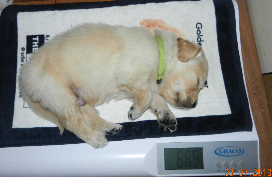 They are all eating well and putting on weight.

Below are a few photos hastily put on before I set off to the GRC Centenary Celebrations in Cirencester Gloucestershire.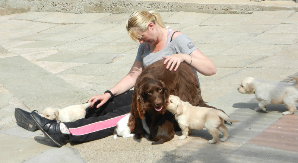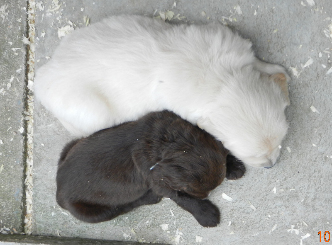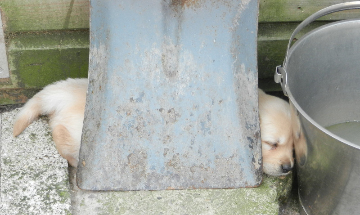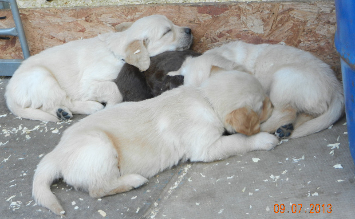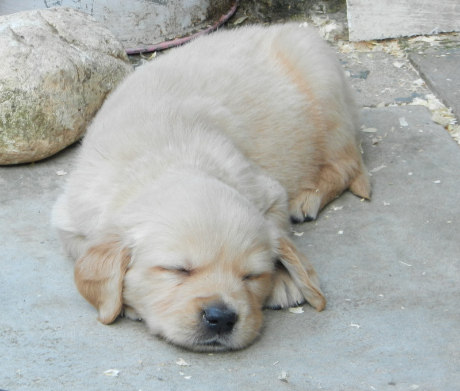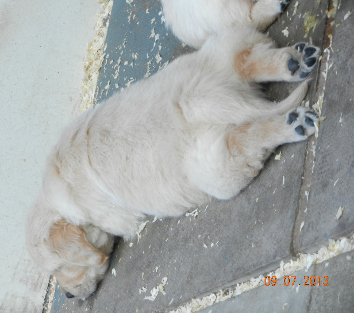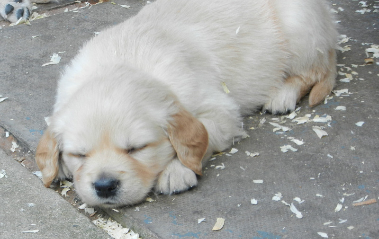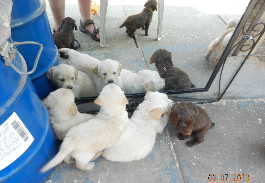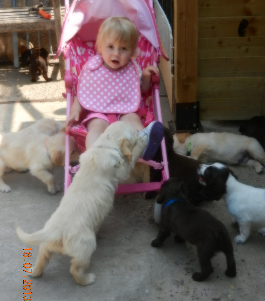 Back home again after a Fab 4 days, I don't think Rich thought it was fab with all the pups & his normal work to do. This was Jody enjoying being able to socialize with the puppies, we dare not let her out of the push chair for fear of her falling on one, even we find it hard to walk with 23 puppies under our feet !!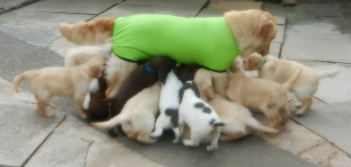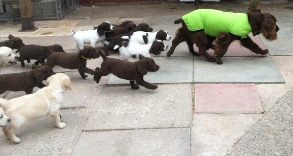 Poor Aurora, Teal has run off and left her with all 23 puppies trying to get through the BoobTube to get to the milkbar. These great tight fitting coats were made by Wagware [link on links page] they prevent the pups from continuing to suckle from the bitches when you are trying to wean them off, so they don't continue to make milk, but you do have to keep a careful eye that they don't get too full.

They all went to their new homes & are continuing to do well, we did not keep anything fron either of these 2 litters.