Tillie
Tillie

DOB 24th June 2005
[Bradleycourt Tuted (Working Cocker) x Twig (half Sussex & half Working Cocker]
Tillie has not had her Hips done officially through the BVA but has been x-rayed & our Hip specialist Vet estimates her score would be a 5:3 = 8 total. She also has her eyes checked every year & they are still clear in 2016 of all hereditary defects for the Cocker Spaniel side of her line.
Tillie like her full but younger sister Teal is 1/4 Sussex Spaniel & 3/4 Working Cocker Spaniel.
2017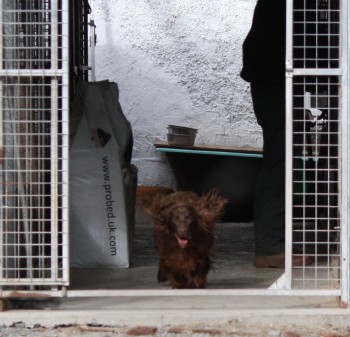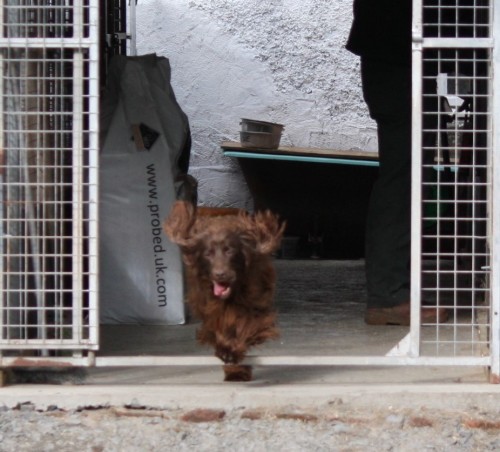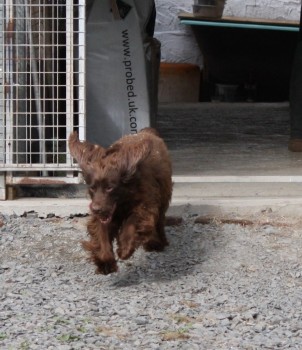 The 3 photos above captured by Kirstie Halliday show even at age 12 Tillie is still full of life and probably looking forward to the 2017/18 Shooting season starting.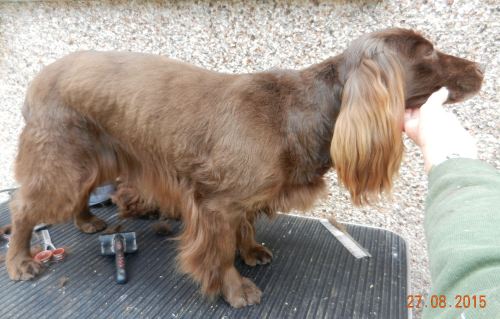 Tillie after her 2015 summer trim. Unlike her sister Teal she is not so keen on the proses and without my hand holding her chin she would have laid down. However she looks so much better and not as fat without her profuse coat. At 10 years she still has no grey hairs & is as fit as ever and looking forward to another season picking-up !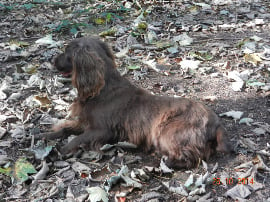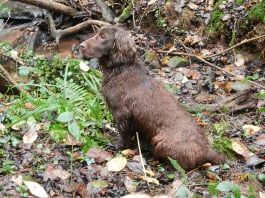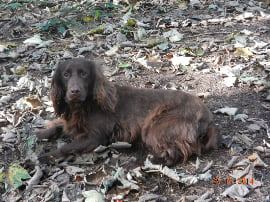 The 3 pictures above were all taken during the 2014 / 2015 Shooting Season.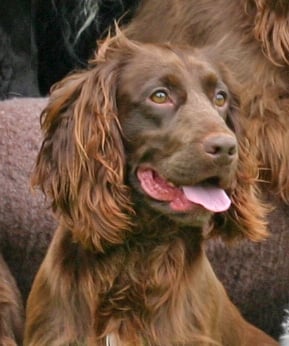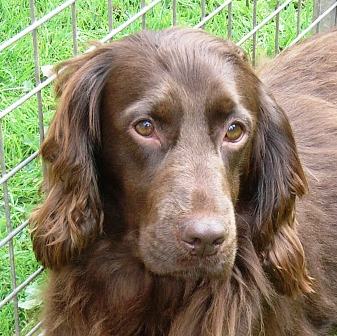 Tillie is my Spaniel who I use in conjunction with the Golden's in my Picking-up Team. She never ceases to amaze not just me but the Guns who see her working picking up not just Partridge & Hen Pheasants but also the biggest strongest runners either Cock Pheasants or Ducks.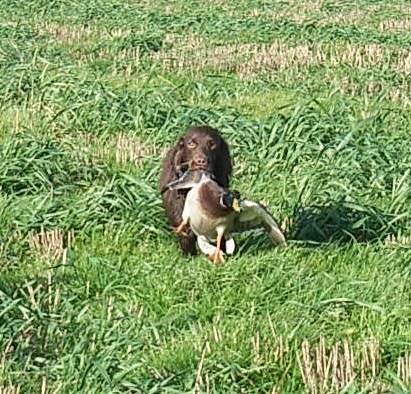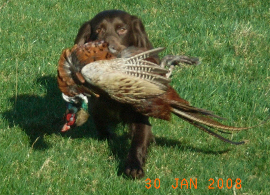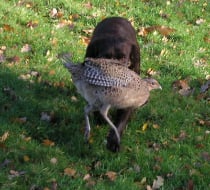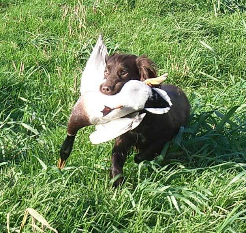 Tillie has also been a wonderful mother, but she is protective of her babies when very young. We put this down to the fact that the first litter she ever had was a singleton puppy which died & she seemed to be devastated by the loss. So when she had her first proper litter she kept a very carefull eye on anyone who came into my office where the pups were born under my PC table. She has, to the best of our knowledge done nothing more than just give a very definite look as if to say 'You touch my babies & you will pay the price !' But once they are up & about she is quite pleased to have anyone help with looking after her brood. We have never had a problem with her & she is more than happy to have our help during whelping & during the first few weeks with the larger litters she has had !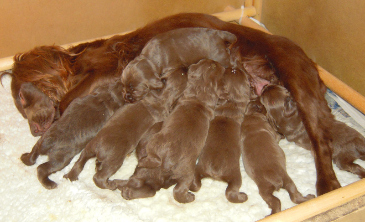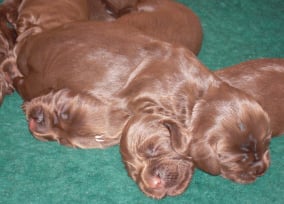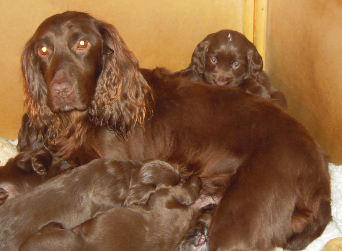 The photos below were all taken when out working on the Shoot. The other dogs in the photos are Truffle in the first one, who not only had Cocker & Sussex in his ancestry but also Springer, hence the bigger size. In the third photo there is Tillie on the left and her mother Twig on the right.