Gema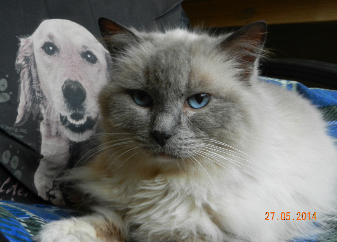 Gema
DoB 12 / 05 / 2005 - 24 / 08 / 2014
Gema was a Blue Mitted Ragdoll Cat, She started life with us when we lived in Tenbury Wells and when we came to live in Wales she went to live with a friend who had a litter from her before she came back to us. Sadly this did not work very well and the other cats in the cattery did not accept her too well and she was not happy with them either, but eventually she did settle in.
Having by this time lost our Tom Cat 'Rizer' we were no longer breeding the Ragdolls so the 3 remaining cats had a lazy existence in a big cattery together. Then one day a Ginger & White Feral Tom Cat managed to get into the Cattery & where he had pushed the wire in it became like a lobster pot & he could not get back out. Rich eventually got him & we just hoped that he had not mated any of the girls as none were young enough to have a litter. But it turned out that he had got his wicked way with Gema. So at the age of 9 on 1st June she had 2 very sweet tortoiseshell kittens.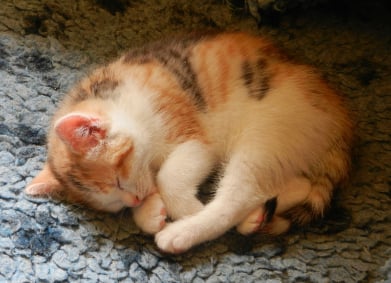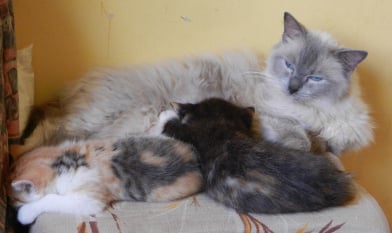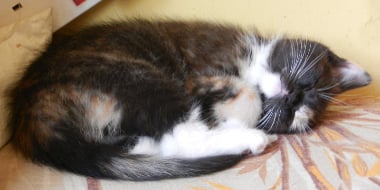 These were both female & both eventually went to live with friends.
Sadly Gema was found to have a lump not long after the kittens had left & although she seemed fine one day she was found to have a prolapsed bowl & to save her suffering or being put through major surgery which may well not have worked it was decided to say Goodbye to her to save her any further suffering.