Barni
Purbarn Windy Watchacallit

[Purbarn Under A Twister (SBN) x Purbarn Tell's Of Snow Flury's (JW)]
DOB: 6th June 2011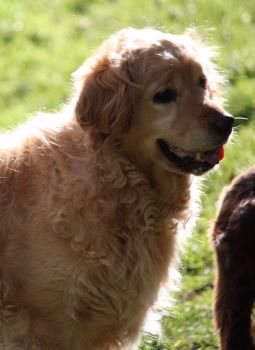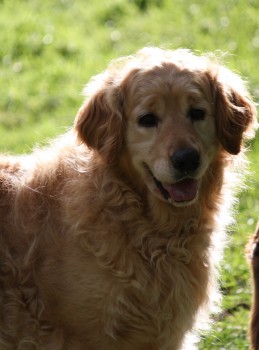 Barni is one very special boy & is loved by everyone who meets him. The following sequence of photos may give you some idea of just how uncoördinated his movement can be, but he still manages just fine and enjoys life to the full ! His first challenge is to negotiate the bar that goes across the gateway to the kennel block, it is only just over 2 inches high but in Barni's eyes it is a massive obstacle, so every movement is over exaggerated. If you go onto the internet and put in Loca the Pug there is a film of Loca who has exactly the same problem as Barni.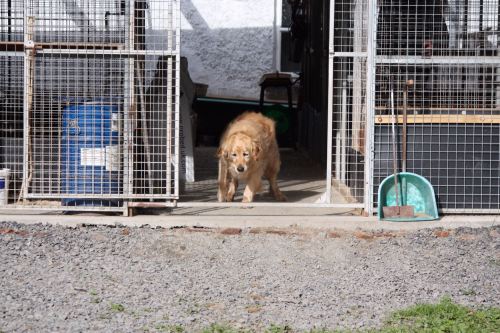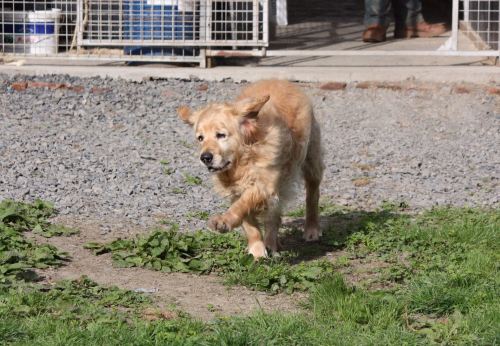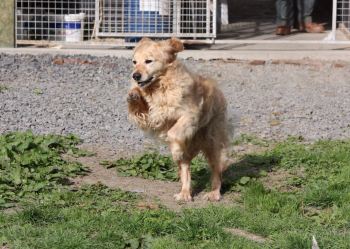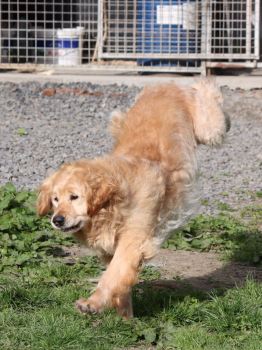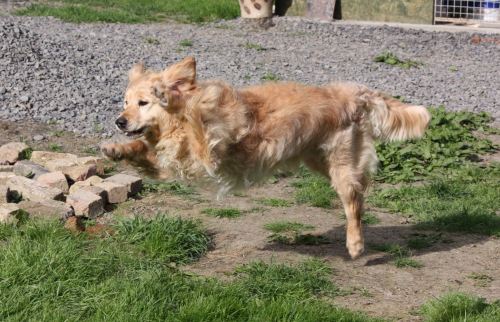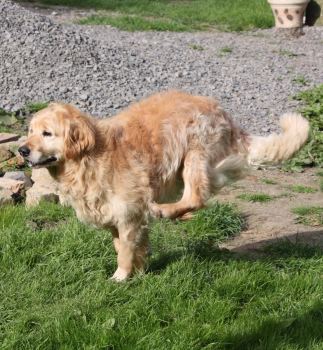 The 8 photos above were taken by Kirstie Halliday.
Barni continues to enjoy life and make us laugh. I even decided he might like to try paddling in the River Banwy while it was really low and although I was not sure how he would cope he throughly enjoyed himself even if he could not keep up with his brother Windy and Shade who love playing in the river. I am not sure how he would have coped if he had gone out of his depth, time will tell on that as he becomes more accustomed to the River this summer.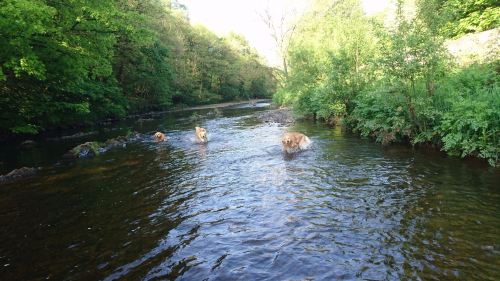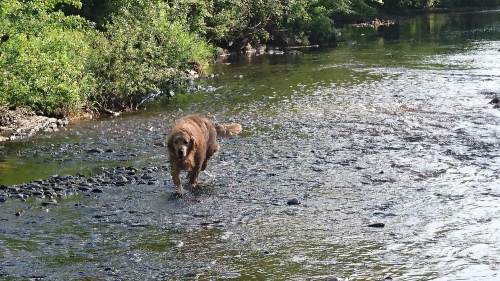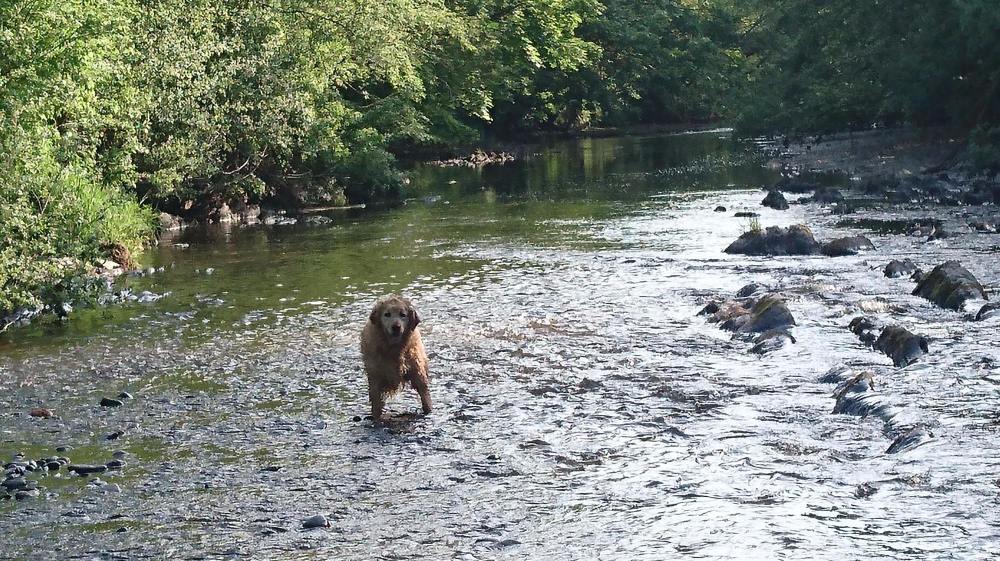 Barni has had his eyes checked every year & they were still clear in 2016, but no other Health Checks have been officially done as we knew he would never be a Stud Dog. It was decided that having him neutered would be sensible as the girls were becoming rather fed up with his bumbling efforts at seduction so in March 2013 he was sorted & what a difference it has made all round ! He makes us laugh most days with his antics & we are sure he will continue to do so for many years to come as he is a very robust happy chap ! Barni is still known as Barmy Barni & he is still an uncoordnated fool but he still enjoys his life to the full and loves to carry sticks which he finds when out on exercise, The only problem is he never realises it hurts when the other end of an over large stick is wrapped round our legs ! although Windy often nicks them off him, but Barni never seems to mind and just goes and finds another one.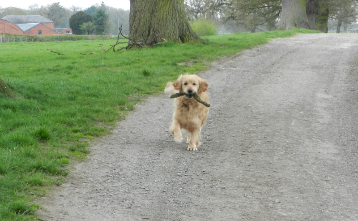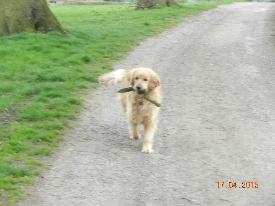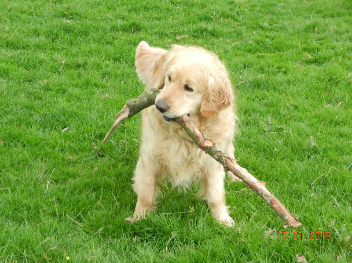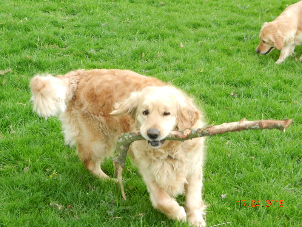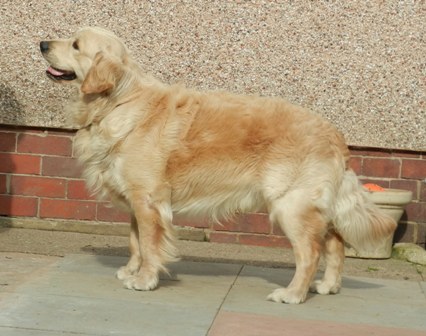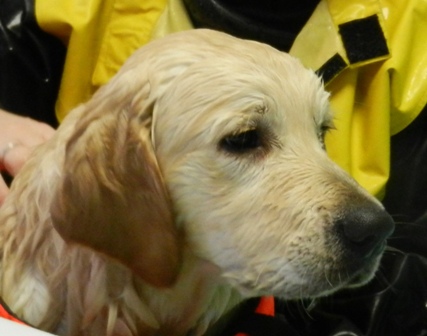 Barni trying his best to look like a show dog & a lovely head shot of him after swimming in the Hydrotherapy Pool.

Barni is Windy's litter brother. It was not planed to keep 2 from the litter but Barni had a few problems at birth & eventually it was found out that he had been staved of oxygen at birth & this in turn caused Cerebellum Ataxia, (which is a bit like Cerebral Palsy in humans) which meant he is rather uncoördinated & sometimes does not stop in time & bumps into things including us & sometimes the other dogs too.
Grandson Jack did a sterling job of helping us hand feed him till he was a little bigger and could feed himself.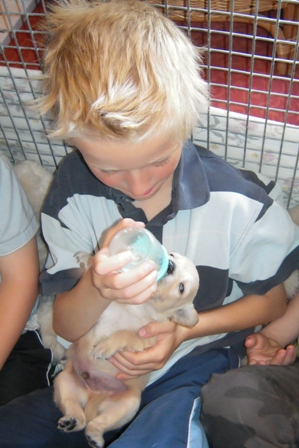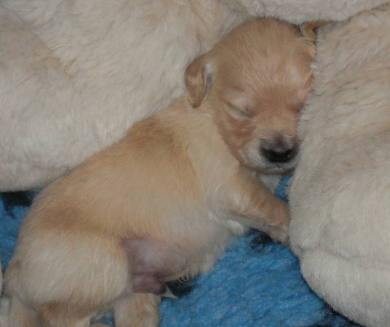 Jack giving Barni a bottle. Barni sleeping after a good feed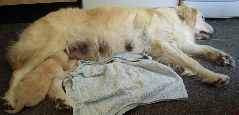 Barni having some one to one with Mum [Flury]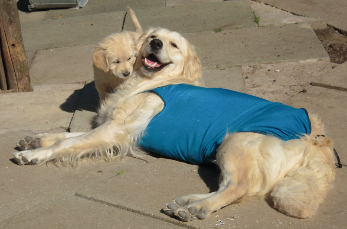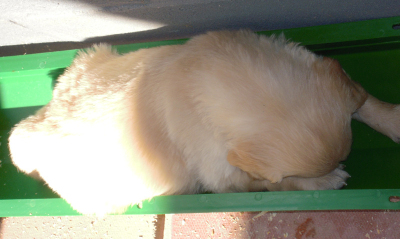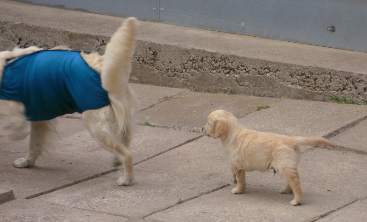 Barni playing with Mum in the sun. He found if he got into the feed trough he could get more. Just following Mum in her Boob Tube.