Goldens
History of the Breed Of Golden Retrievers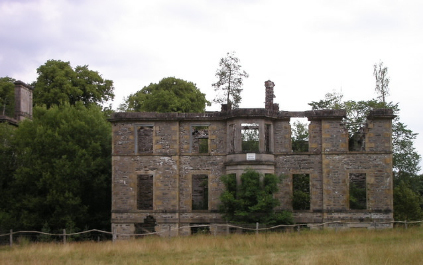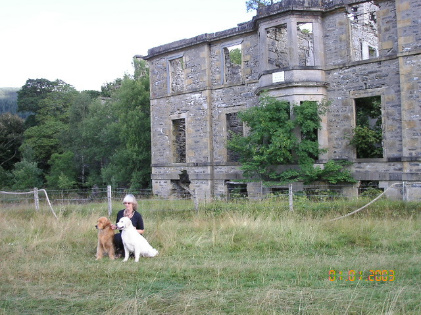 Guisachan the birth place of the Golden Retriever, sadly now just a ruin and no longer the fabulous house it once was.
It is situated about 12 miles north of the top end of Loch Ness in the village of Tomish & well worth the trip if you ever get the chance. My last trip was in 2006 so it probably does not look like this now. The Golden Retriever breed was started by Lord Tweedmouth & started to fulfill the job of finding & retrieving to hand wounded game, as the Kennel Club would say today Fit For Function, which is why some breeders today do keep the Goldens they have working on the shoots & why all our stock has worked, still works or will work when old enough to do so.
There are many books on the History of the Golden Retriever & I probably have accumulated most of them, which are now on my book shelves. All are very interesting and there are still things being discovered about the breeds origins.