Shade
Parlickview's Fifty Shades Into Purbarn
[Shearstone Renagade At Darthill x Wylloh Fairytale Dream At Parlickview]
DOB 21st June 2015
Hips 4 : 4 Total 8. Elbows 0 : 0. Also Clear Eye Certificate Feb 2017. He is also genetically clear of both PRA 1 & 2
For Crufts Results 2017 scrole down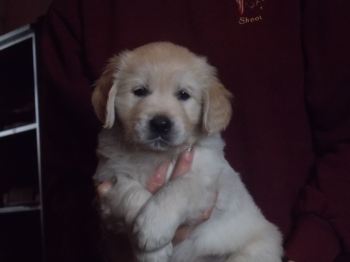 For more than 3 1/2 years I have been looking for a Dog Puppy to add to the Purbarn Pack, that could hopefully be used to add new blood into our well established Purbarn Lines. Having been in the breed for well over 40 years it was made very much more difficult than when I bought my first Golden, as when I bought Trudy I knew nothing about the pitfalls and the hereditary problems [of which we did not test for as much as we do today, in fact only eyes had been tested on the parents of my first Golden]. So trying to find what we wanted and with no foreign dogs in the pedigree either, took a long time ! But eventually I was told about a litter that was due with the breeding that might work with our Purbarn lines. It seemed like forever before we were told that 6 Dogs and 7 Bitch puppies had been born. We eventually picked up Shade on 14th August 2015. Wow ! what a good boy he has been so far. He had no accidents on the 2 hour journey home and as yet he hasn't had an accident in the house, he has settled in with the rest of the Purbarn Pack as though he had been born here. He is a credit to his breeder Tracey Shepherd. Thank you Tracey.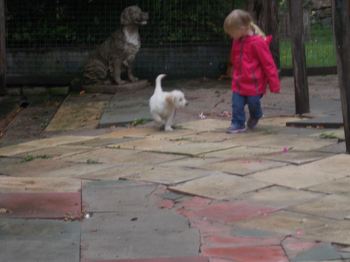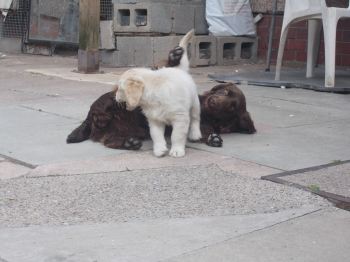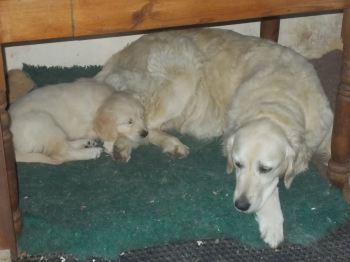 The above photos are of granddaughter Jody [aged 3] bonding with Shade the day he arrived home. Grandson Jack's Spaniel Twix playing with Shade and then tried out and sleeping with Hazel, who has Ch Lovehayne Quintin as her father which is Shade's Grandfather, so he picked a relation to sleep with from the start.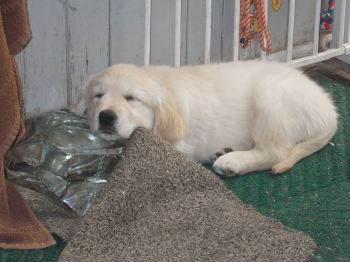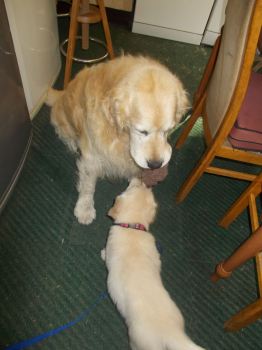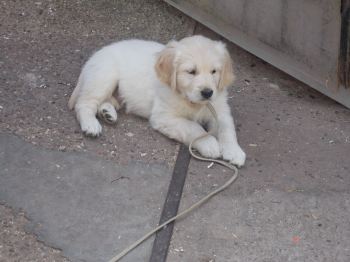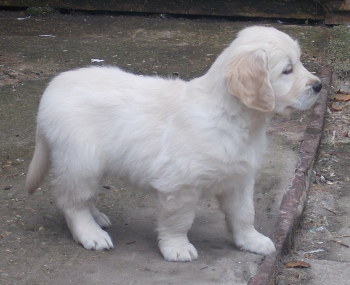 Dimond's are forever. This was our Oldest Rain [14 years] & our Youngest Shade [9 weeks] playing together. Watching the Fantail Doves in the yard after a bit of lead training. Still just watching !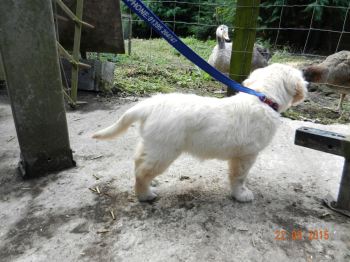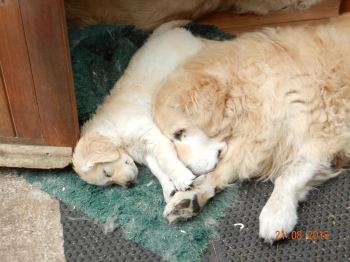 A totally natural stand, we were doing a bit of lead training when he spotted the Geese. He was then shattered and went to sleep with his old mate Rain, who put up with a lot from him when he was awake !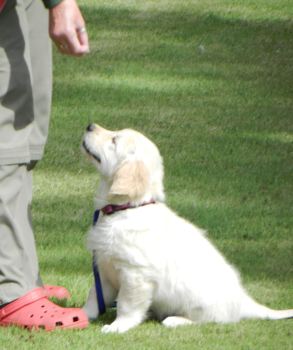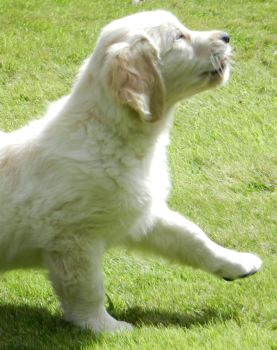 In training. Focused on me, or was it the tit-bit in my hand ? Hi-Lost, working for tit-bits in the grass, Oh look I found it !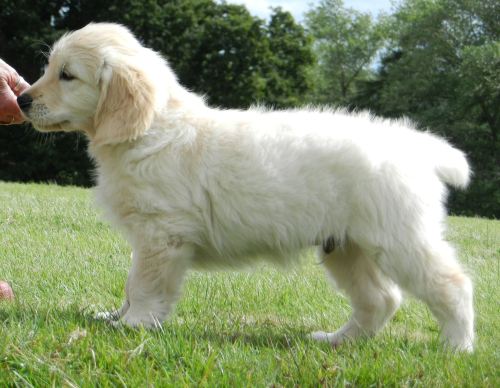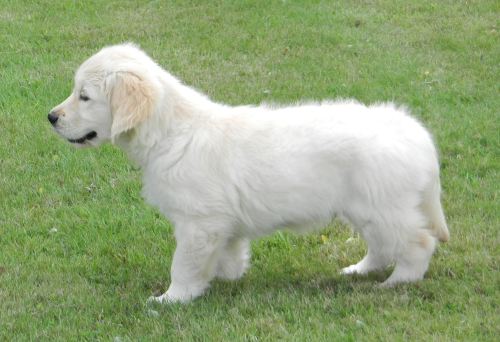 & a bit of Ringcraft training !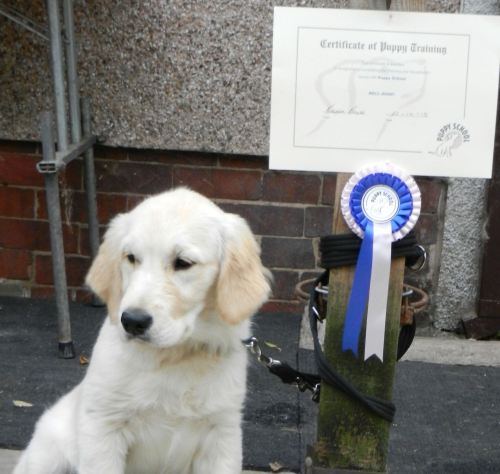 Shade is growing up fast and is now 4 months old and has just compleated his Puppy Schooling Training, gaining his first rossett and certificate.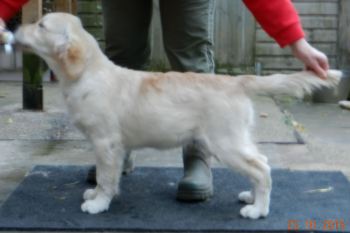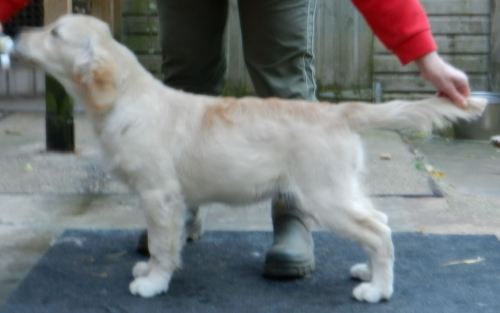 2 photos of Shade taken at just turned 4 months showing how he has learnt to stand. Both his Breeder Tracey and his Sire's owner Cheryl think he is looking good and so do we, time will tell in a couple of months time when he hopefully will make his first appearance into the show ring.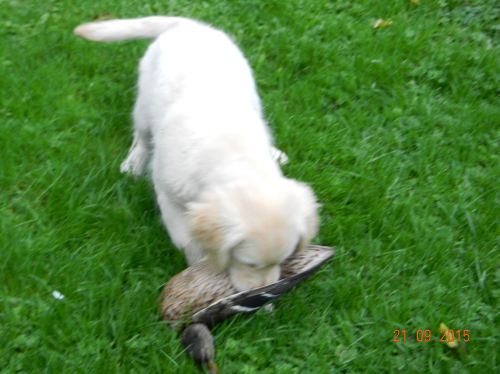 Meanwhile his Gundog Training has been going well too and he has already retrieved to hand both a duck and a pheasant, so he will have 2 strings to his bow in the future we hope !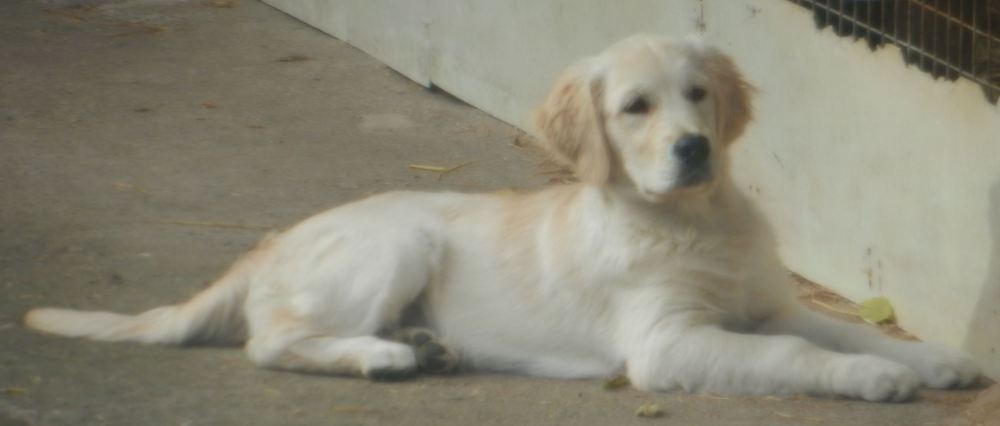 I just caught Shade lying outside one of the kennels watching the doves and it just showed his head off to advantage so the photo was taken through my Office window so not as clear as I would like. [takes a while to load for some reason]
2016
Well Shade is now just turned 6 months and we decided to start his show career on 1st January 2016 at Coventry LKS Open Show. There was a Minor Puppy Class as well as a Puppy Class & as most open shows don't have MP classes I decided to put him in both. It was a great entry with 15 entered in MP & 12 of those turning up and much to our delight he got 2nd. Then we went in the P class 11 entries of which 9 turned up and this time he took 1st so a great start to not only 2016 but also Shades Show career !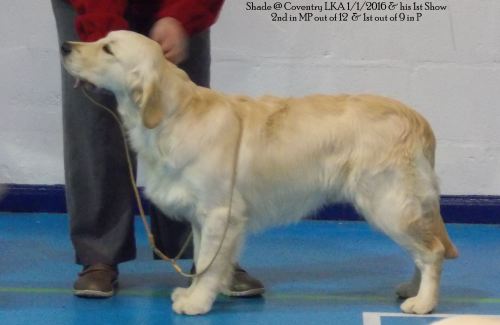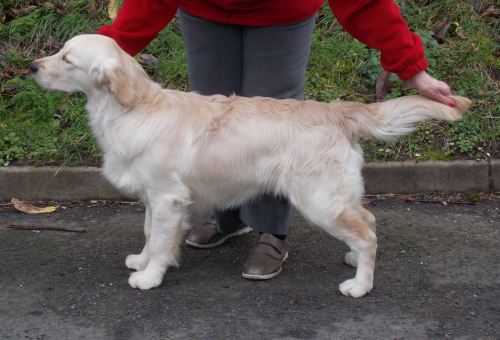 In the ring & after the show outside. It just shows what a difference natural light makes to the coat colour and shows me I needed to do a bit more trimming on his neck.

Shade took BP at his second show out of 6 so doing well so far ! This was a head shot taken at the show.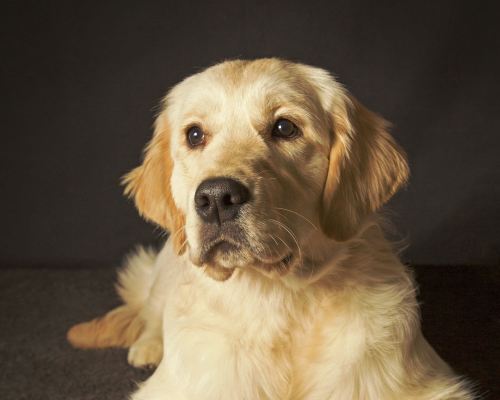 Well Shade is surpassing all expectations as a Show Dog and took 1st in Minor Puppy at Manchester, his first Championship Show ! He also took 3rd against the older puppies in the Puppy Class. Either of these places would have qualified him for Crufts 2016 ! So we have now entered him in the MP Class at CRUFT 2016. The photo below was taken while he was having his write-up done.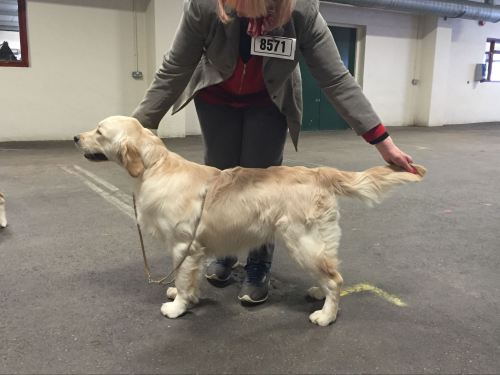 31st January at Stoke-on-Trent Gundog Open Show Shade took 1st in Puppy & went onto take BP & RBOB behind our next youngest Male Dog, as in Windy, who took BOB, so we kept it all in the family.

7th Feb Shade took another Best Puppy in Breed award at Merseyside Gundog Club (9 in the class). Also his litter sister Sumer [Parlickview Sumer Solstice] took 1st in AV Minor Puppy. So another good day.
14th Feb GRCW Champ saw Shade still in the Cards with 5th in both Minor Puppy & Puppy & 5th March Ashton-in-Makerfield Open Show, 3rd in Puppy.
CRUFTS
Thrilled to report that at Shades first Crufts he took 1st, not only did that qualify him for Crufts 2017 but also gave him another 3 points towards his Junior Warrent.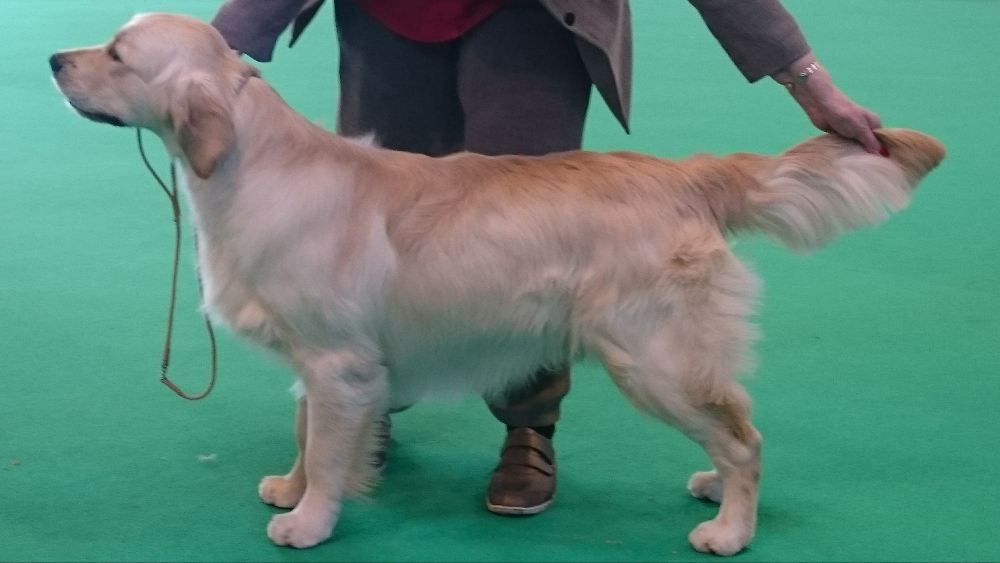 Shade amazed us with how well he behaved all day, even on the bus from the NEC Hall 5 to the car park after a very long day he behaved impeccably !
Having not been to a show for a while due to a house move for us and the Purbarn Pack, Shade made a very brief appearance at GRC Champ but due to suffering with wet-tail, we withdrew him from all bar one class. But he came back out again at URC & after finding the hairdryer, which seemed to have the desired effect when drying him after his bath. He continued to show us he is still fulfilling the potential we saw in him as a 6 week old puppy, with 4th in Junior, 4th in Yearling, 2nd in Maiden 4th in Novice & 2nd in Undergraduate.
Since our move & the Shooting Season, shade has been quite busy learning to be part of the Purbarn Picking-Up Team & the photo's below show how well he is now doing with the live Cock Pheasant being brought back from right up high on the far bank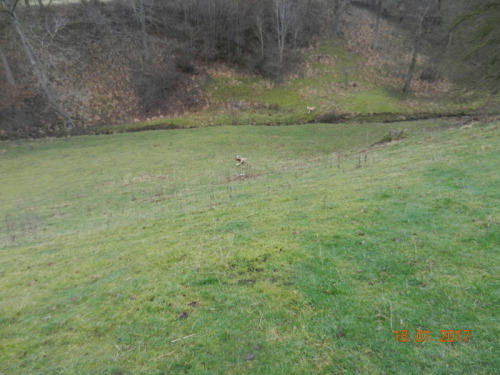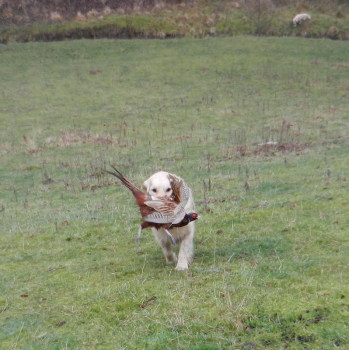 In the first photo you can just see Shade galoping up the steep bank towards me & Drizzle way down the bottom still looking for another bird, a great retrieve ! So Proude of him !
Crufts 2017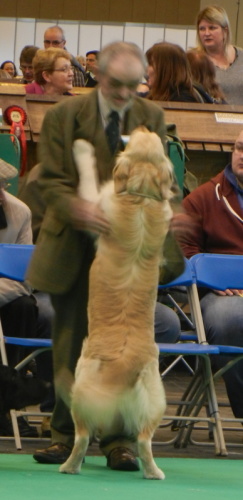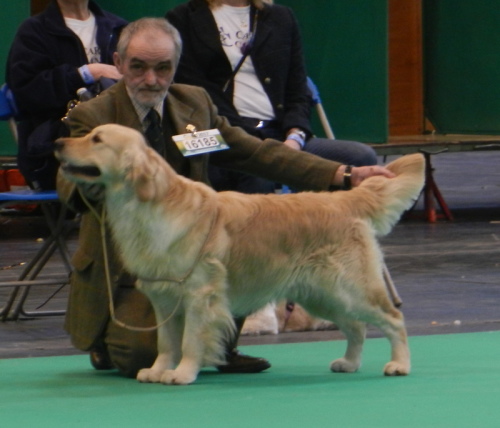 Shade was shown for the first time in the Gamekeepers Classes at Crufts having compleated a full season out working on the shoots. Rich had never shown Shade before, but he did not make a bad job of it and they gained a 4th place together in the AV Retriever [other than Lab's] Class for Bone-fide Gamekeepers.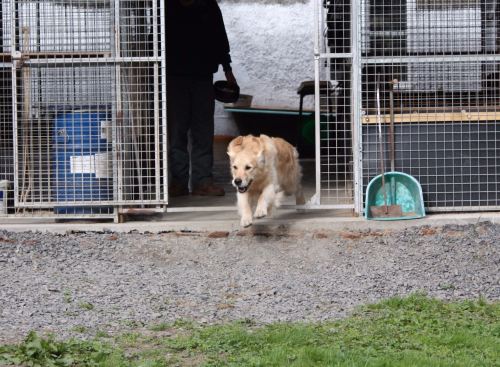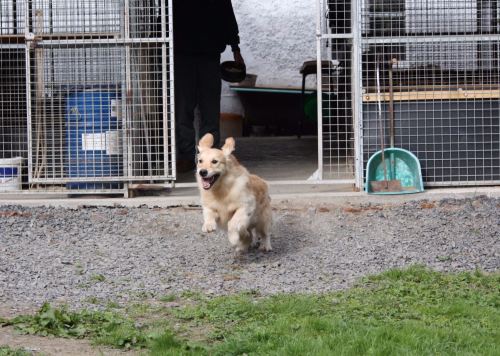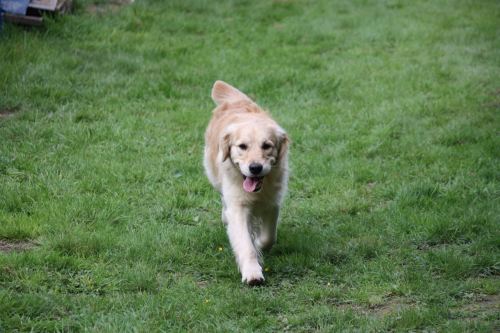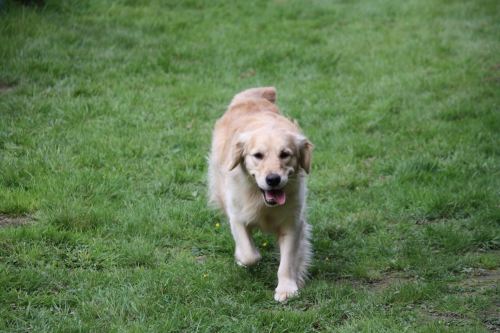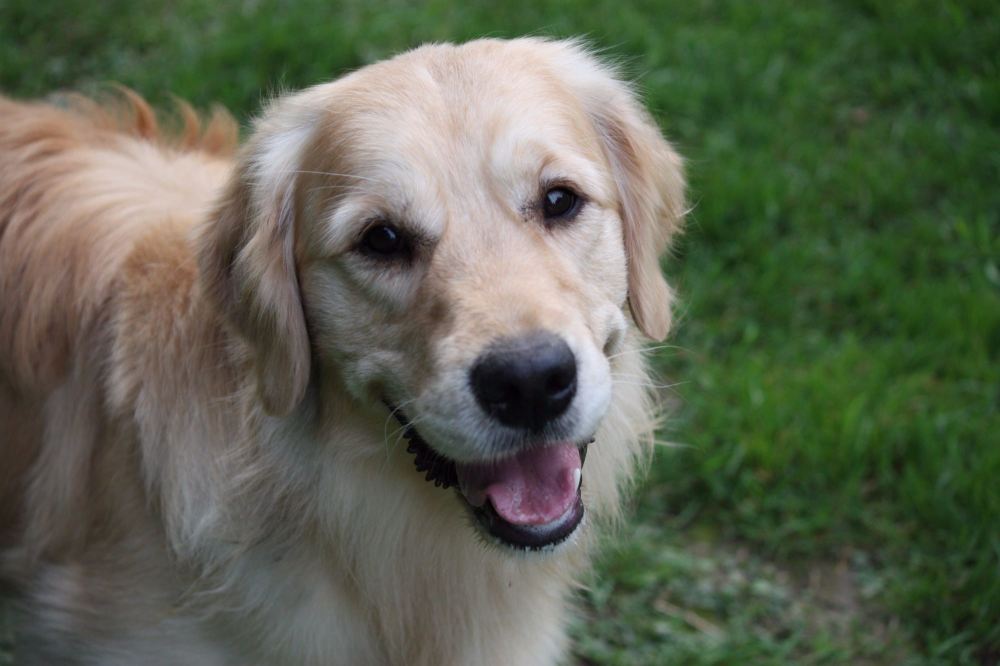 The 5 pictures above were taken by Kirstie who owns 2 Purbarn Boys . They were taken on a normal day going out on exercise in our fields.
Shade went to Crufts again in 2019 and took another 4th in the BASC Gamekeepers Classes.
Shade has just [5th June 2019] become a Dad again this time producing a lovely litter to our Luna.