Drizzle
Purbarn Persistent Drizzle
[Ch Captain Finn At Steval (JW) (SGWC) x Hayjoy Holly And The Ivy At Purbarn]
DOB: 7th April 2007
Hips 4 : 4 = 8. Eyes Clear Jan 2016. Also DNA tested Clear for both GR-PRA 1 & 2

Crufts 2018
Due to my back problem my daughter Sally showed Drizzle in the AOV Retriever Class for Bona-fide Gamekeepers. We were pleased with the 5th place that they got.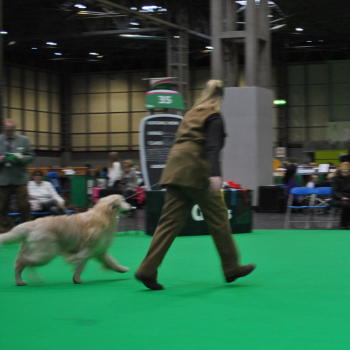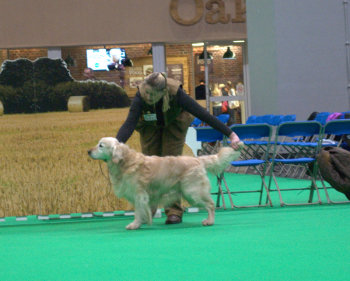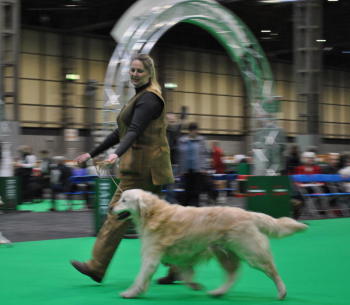 2017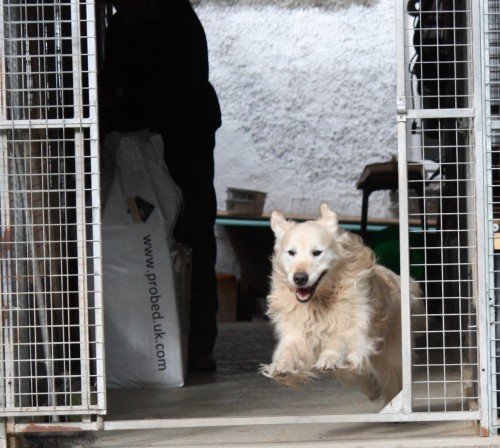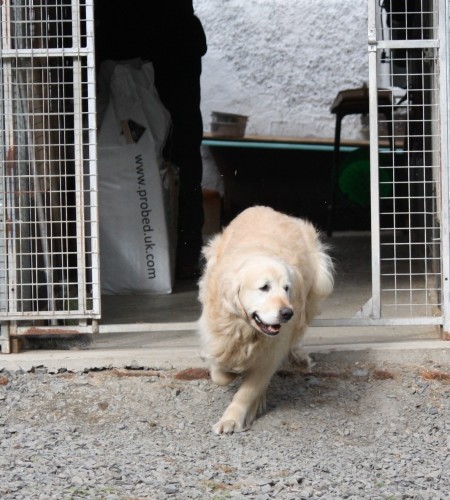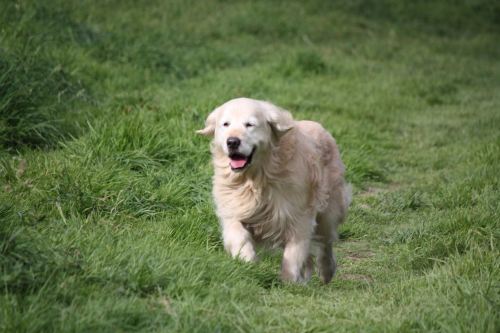 The 3 Photos above taken by Kirstie Halliday and just shows this old chap still enjoying life and getting himself fit for the start of the 2017/18 Shooting Season
Crufts 2017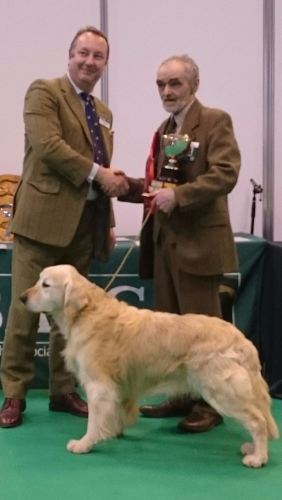 Drizzle accompanied by Rich won the Bona-fide Gamekeepers Class for Retired Gamekeepers at Crufts 2017. Drizzle has not been retired yet but Rich has !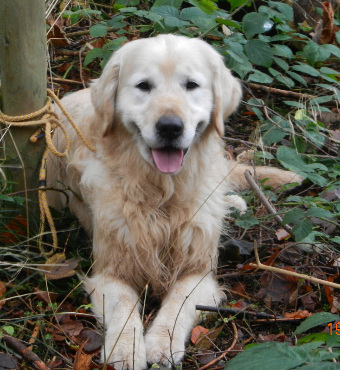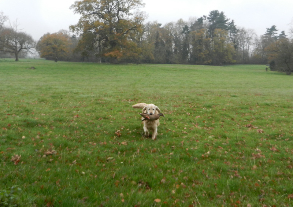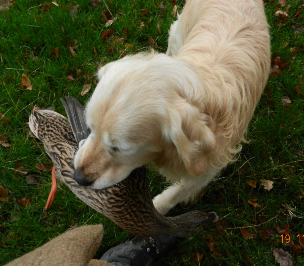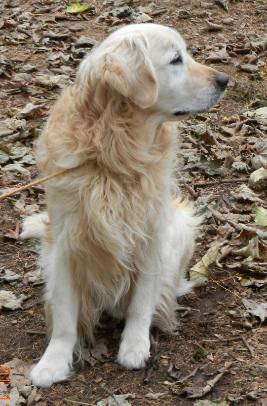 Drizzle out picking up ducks on our Shoot early in the 2014/2015 Shooting Season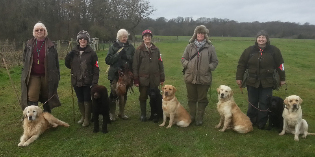 The above photo was taken on 16th Jan 2014 when Drizzle [lying down) + 1 Irish Water Spaniel, 2 Black Labs, 2 Yellow Labs & 1 other Golden Retriever all gained their SGWC's under Terry & Gaynor Bailey. It was very handy for us as it was held just 10 minuets down the road on a neighbouring Shoot to ours.This was the first time we have managed to do the SGWC with any of our dogs due to them normally clashing with when we are committed to Picking-up elsewhere.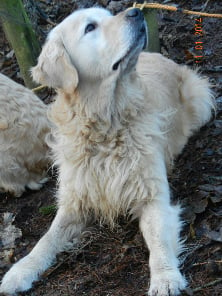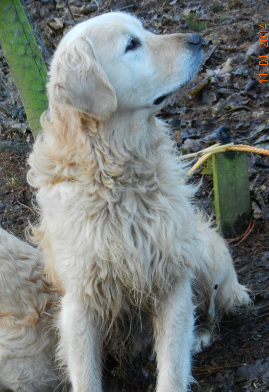 Above,this was Drizzle watching a wounded pheasant which had landed in a tree he did not take his eyes off it till the end of the drive when it fell out of the tree & he was able to pick it.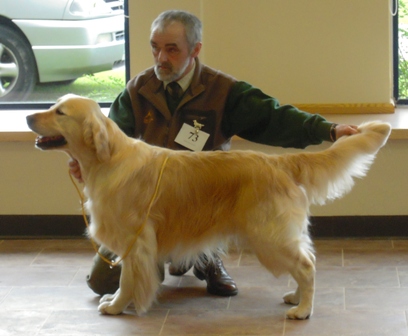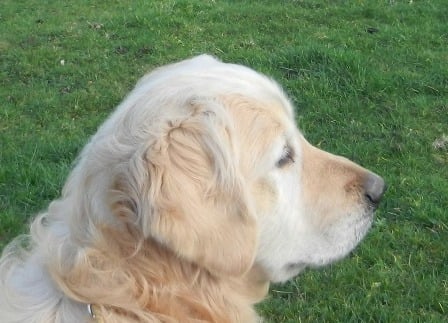 Drizzle & Rich taking 1st at NGRA Champ Show A head shot taken while waiting for a drive to finish in 2012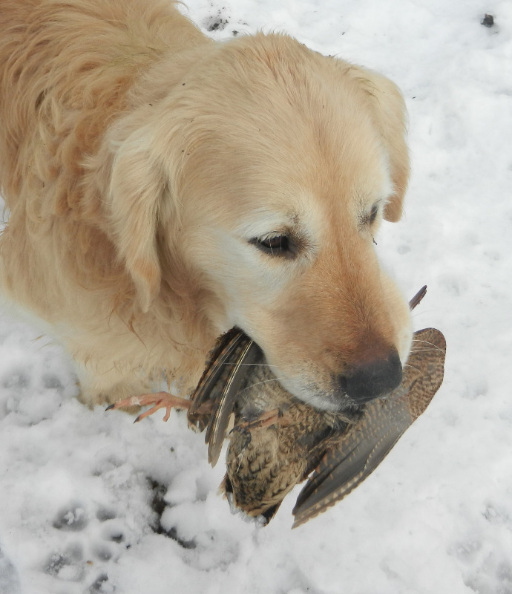 Drizzle retrieving a Woodcock or Timber Dicky as Rich calls them.
Drizzle is an extrovert he loves to be the centre of attention at all times & makes sure you know he is there. If he is in the kennel & you are talking to either another dog or human he shout at you to let you know he is still there. But this is not his fault it is ours ! When we moved from Tenbury Wells to Pen-Y-Lan he was just 3 weeks old & traveled up in the straw in the back of my truck with Holly his mum & his other siblings. All along the plan had been to keep a puppy from the litter for Rich to Work and Show. But it was not the best plan as although we did quite a lot with Drizzle probably not as much as we should have. So he now demands the extra attention we sadly did not have time to give him when younger. The one thing he has always been good at is showing as he was getting the one to one attention he craved when being shown so he stood still forever & has always been an easy dog to show !
Drizzle is also very intelligent & learned very fast that if you retrieved anything you found to hand you would get praised, it did not matter what it was, even to the most putrid remains of some poor creature long since passed it's sell-by-date would get retrieved if nothing else could be found. I have many a time wished he did not bring me some disgusting items, which I can even smell before they arrive ! But if you want a Retriever you have to say thank you for what ever they bring you and take it from them and then try & put it out of reach so you don't get presented with it on another day in an even worse condition !
Drizzle has proved his worth as a Stud Dog too producing some lovely puppies with great characters good conformation & very quick to learn attitude. He is the farther to our Flury who gained her JW in the Show Ring at just over 13 months and took 2nd in a large Graduate Class at Crufts in 2012.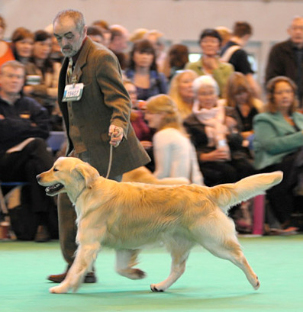 Drizzle at Crufts with Rich in 2010.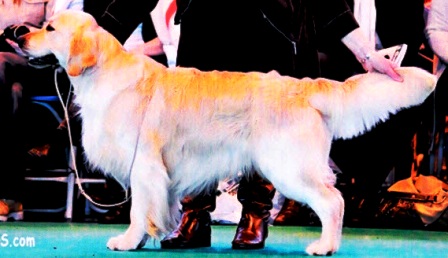 Drizzle takeing 5th at Crufts in 2009 with Jen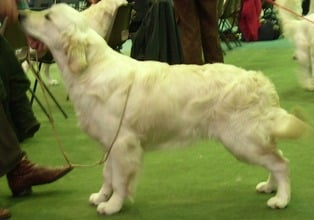 & at 6 months qualifying for Crufts at MGRC